90% of employers say they're investing more in mental health programs - BenefitsPro
Market Insights
Employers are doubling down on mental health resources while shifting some strategies to remote and digital offerings.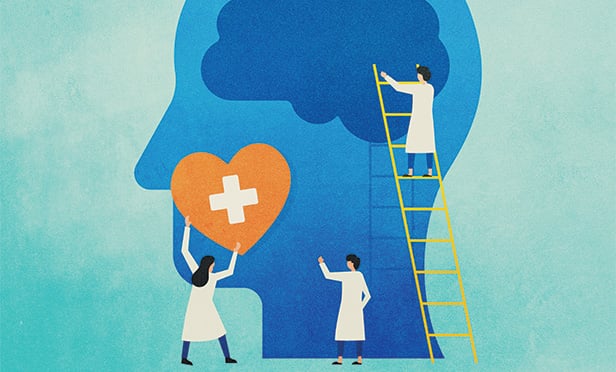 In addition to the mental health, mindfulness, and stress management investments, other areas of investment were telemedicine and COVID 19 vaccinations.
With the COVID-19 pandemic continuing to create business disruption and increased stress for employees, companies are signaling they are ready to invest significant resources to provide mental health and wellness programs for workers, a new study has found.
The 2022 Employee Wellness Industry Trends Report, released by Wellable Labs, found that 90% of employers reported increasing their investment in mental health programs, 76% were increasing investment in stress management and resilience programs, and 71% were increasing investment with mindfulness and mediation programs.
Complete your profile to continue reading and get FREE access to BenefitsPRO.com, part of your ALM digital membership.
Your access to unlimited BenefitsPRO.com content isn't changing. Once you are an ALM digital member, you'll receive:
Critical BenefitsPRO.com information including cutting edge post-reform success strategies, access to educational webcasts and videos, resources from industry leaders, and informative Newsletters.
Exclusive discounts on ALM, BenefitsPRO magazine and BenefitsPRO.com events.
Access to other award-winning ALM websites including ThinkAdvisor.com and Law.com
Already have an account? Sign In Now
Copyright © 2022 ALM Media Properties, LLC. All Rights Reserved.